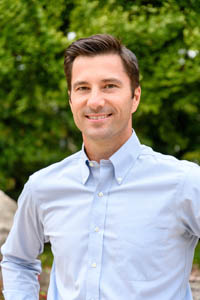 Paul Presson – Buyer Specialist

As the team's Buyer Specialist, Paul's motivation is the involvement he has with his clients as they purchase likely one of the biggest investments in their lives. With 14 years of experience as a sales professional in the medical device arena, he's honed his skills as a communicator, negotiator and an advocate for his clients.
Paul assists home buyers in many ways. He delves deep to find out about their home needs, wants, family plans and other factors impacting their buying decisions. He counsels his buyers about market prices and the housing market's trends. He has a strong knowledge of home values as well as the properties up for sale at any given time. He can also provide his expertise in the areas of real estate investment, home remodeling and new construction.
When his clients find a home they like, he guides them through the purchase offer submission process. Upon purchase offer acceptance by a home seller, he then guides his clients through all contractual details as well as the purchase-to-sale-closing process itself