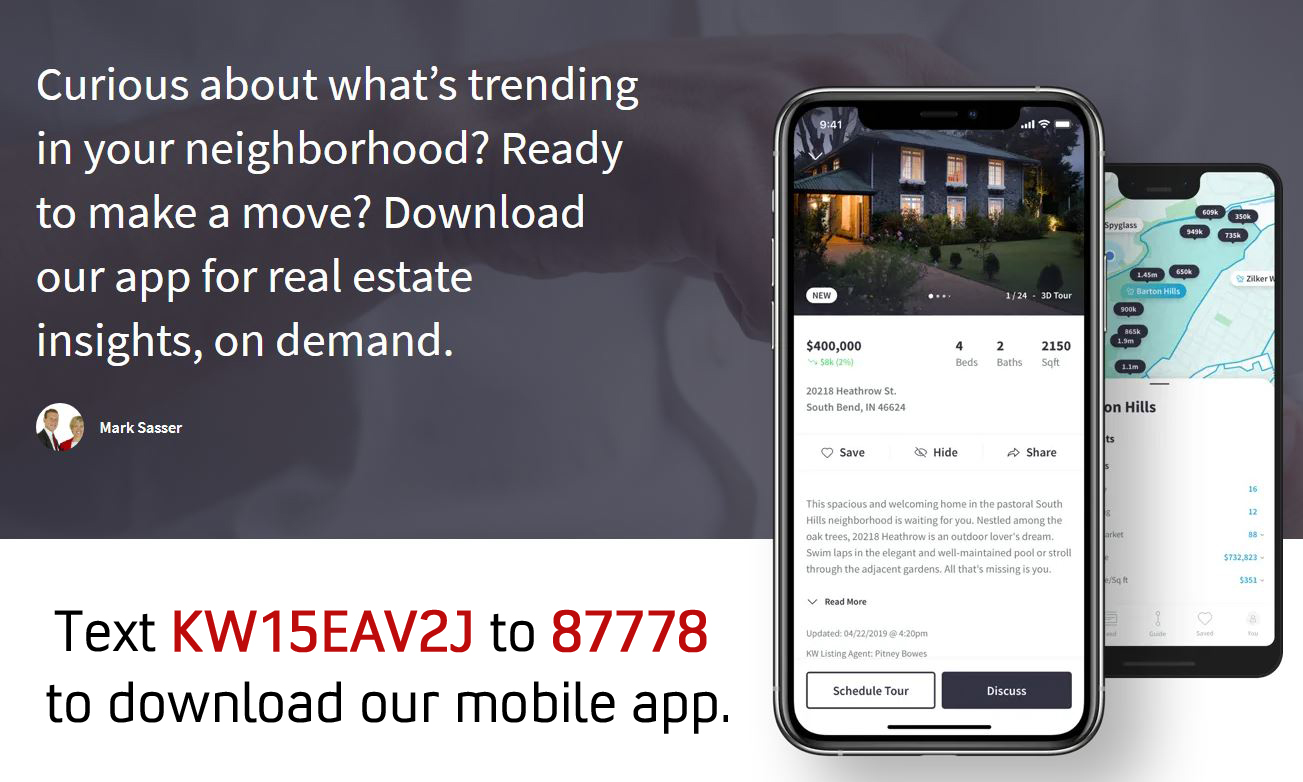 Our Home Search app gives you access to more than 4 million homes! You can download our app from the iTunes Store or Google Play. Just search for "Keller Williams" or click on the App Store or Google Play logo below.

OR TEXT KW15EAV2J to 87778
Enter our agent code
KW15EAV2J
at the startup of the app or via the "My Agent" button on the main menu. Once you've entered our code, you can contact us directly with questions or requests regarding any property.
or